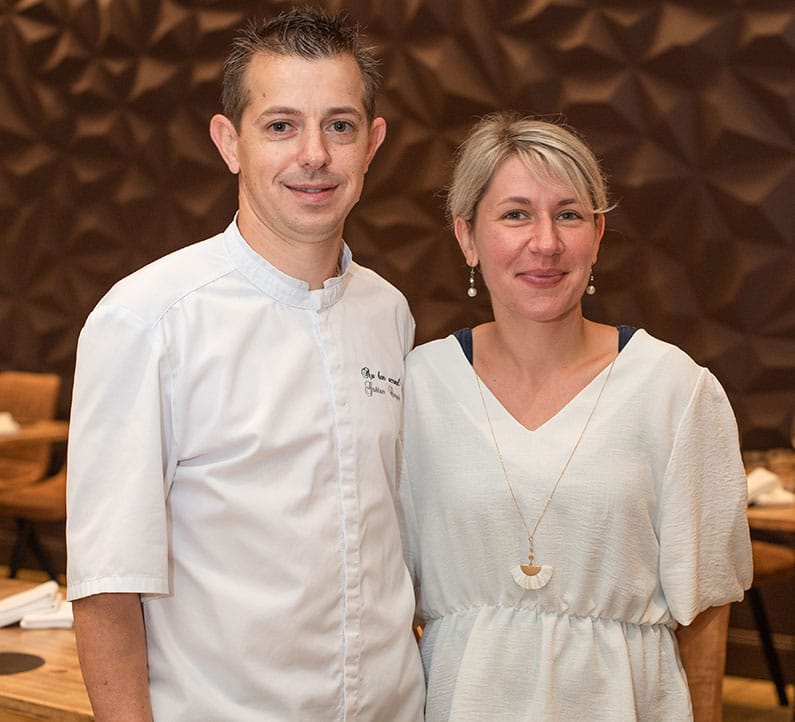 welcome
In a cosy environment, Aurelie welcomes you in the dining room while Gaëtan enjoys cooking.
We don't look for performance. Our goal is to entertain you and play with flavors.
You will discover a carte whose each meal is a little suggested. Our wish is to enchant ordinary life.
When your plate will be in front of you, the fairy trip will begin.
Actualité avant En
Following government decisions taken last night, the establishment will close on October 29 after dinner service for an indefinite period.
Hope to see you again soon.
Take care of yourself.
The entire Au Bon Accueil team.
Group meal :
15 adults minimum, full menu (starter, main course, cheese and dessert), aperitif, wine and coffee from 35 euros.
Contact us : 02 33 38 10 04
Actualiter les 3